Nebula Control Center (NCC) offers a powerful insight into your network whether single, or multiple, sites. Its intuitive web-based interface illustrates an instant view and analysis of network performance, connectivity and status automatically and continuously. Integrated with site-wide management tools, NCC provides fast and remote access for administrators to ensure the network is up and performing efficiently.
The Nebula Cloud Networking solution from ZyXEL allows you to control and manage native and compatible Nebula access points, switches and security gateways, all from a single interface with ease.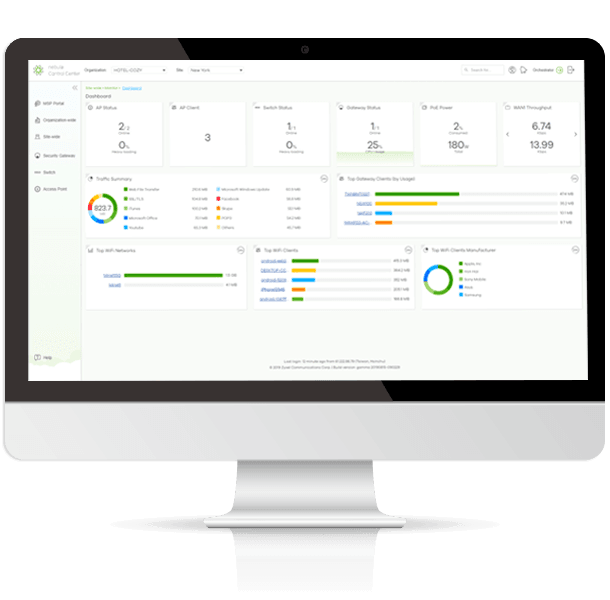 Features with your business in mind
Cloud-based, single-view management
Zero touch deployment
Enhanced configurability and analysis
Real-time management with history
Nebula Control Center (NCC) Versions
NCC offers flexible options that match your requirements. Whether you are looking for a Basic (free) option giving you peace of mind with no extra costs, or an annual or lifetime subscription to the NCC Professional Pack.

Basic (Free)
Basic feature version with many must-have functions and 7-day statistics.

Professional
Full feature version with site-wide visual topology, 365 day client traffic capture and much more.